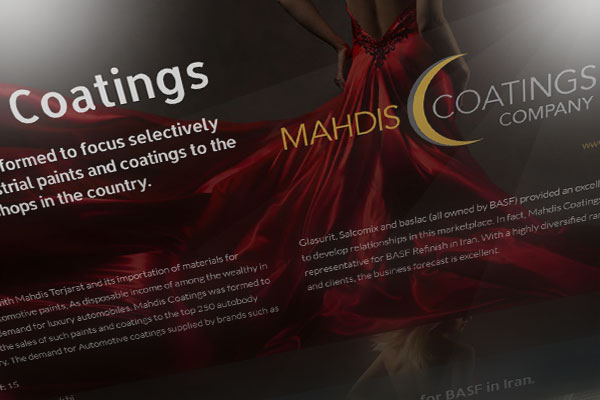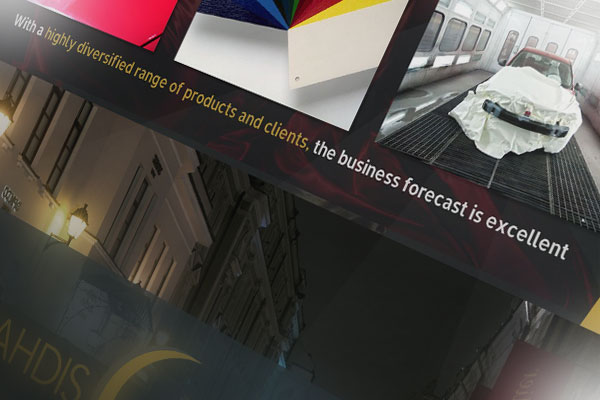 THE CHALLENGE
Although the Mahdis Group had substantial experience in both retail and fashion, asking the top names in the fashion industry to become an exclusive representative for each line in this emerging luxury market is another matter altogether.
Thus, we were charged with creating the persona of the Mahdis Fashion Group. As one of the Group of Companies, it would be supported by the same proven business acumen and synergies that had helped the other business interests of the group, flourish.
THE SOLUTION
We started with the creation of a brand, including the logo, corporate ID package. Shortly thereafter, we built a proposal package that would be presented to the top fashion houses in Europe including Prada, Chanel and Louis Vuitton.
To create a sense of drama, we created  faux cheques for $1 million and had them placed on top of the proposal. The package was then hand-wrapped in black satin tissue and ribbon and couriered to select fashion houses.
An identical treatment was created for the new Mahdis Cosmetics Group by creating a slightly different colour palette, relevant imagery and updated content.
While its a bit more challenging checking in on the progress of this endeavour from overseas, we've heard that the Mahdis Group inked a couple of lucrative deals as intended. As Iran transforms into a uniquely progressive society within the region, it will be interesting to observe the growing luxury market there and our client's place within it.