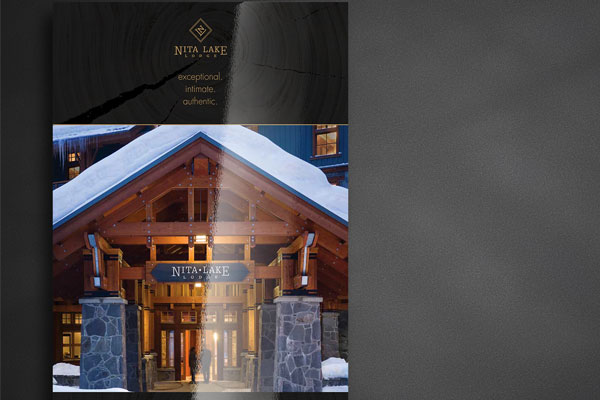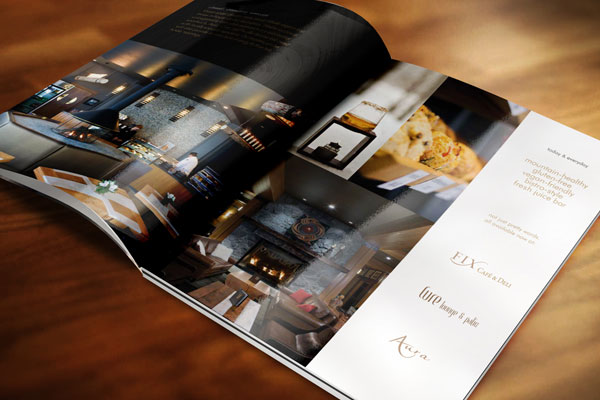 THE CHALLENGE
New Management with a Sensitive Budget: Nita Lake Lodge is a picturesque, lakeside resort in world-renowned Whistler Resort, where the competition for guests is fierce. To stand out in a field of stars, we needed a creative approach. In addition, while the brand was well-established, the new management at the award-winning Lodge wanted the new work to reflect their growing status as a quality boutique resort.
We were asked to create new material, with a limited budget, to augment the new programs and property revitalization. A series of video vignettes was the answer. Additionally, we created several new print pieces including magazine spreads, ads and on-site pieces to strengthen their branding.
THE SOLUTION
We created and produced 4 video vignettes, short and impactful, to capture the essence of the resort and present the viewer with a sense of the many wonderful sights, sounds and flavours of the Lodge. Built for the You Tube™ generation, these videos have captured more than 4,600 views to date and continue to drive web traffic as well. The print pieces, so important for both the Drive and the Destination markets, have also performed very well. Guest bookings at award-winning Nita Lake Lodge continue to grow, with many of the most challenging weekends of the year now sold out, well in advance.