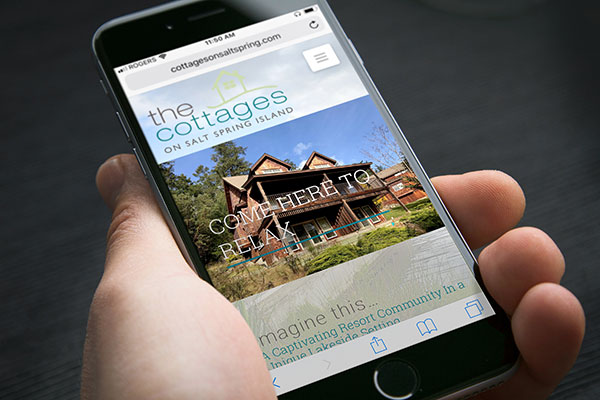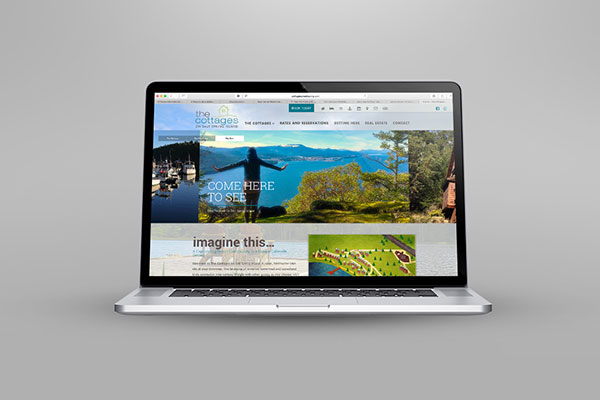 THE CHALLENGE
For a new resort opening on Salt Spring Island, the concept and the story needed to be simple and compelling. The Cottages is a collection of reasonably large structures, build on the edge of a lake and situated less than a 30-minute walk to the ocean. The most southern gulf island is a coveted destination for travellers and competition between resorts is considerable. We had a short window to create the story and all the digital assets including the brand, website, social media and public relations support.
HOW WE DID IT
First, we create the story of "A Captivating Resort Community in a Unique Lakeside Setting." As the resort was new and desires a soft opening, we focused our efforts on the lifestyle of SSI. We work with photographers to ensure that images of the resort were well-composed and selected a few high-quality stock images to round out the offering.
We created a site map to help guests navigate the Cottages facility.
Our Public Relation Specialist worked to attract influential travel writers who showcased the resort to their audiences.
One of the biggest contributors to the success of this project was the skillful management of the social media channels. Our Director of Social Media worked skillfully to attract the right mix of influencers and travel writers to visit The Cottages and share their experiences.
THE OUTCOME
The 87% occupancy rate for the new resort over the summer season far exceeded the client's expectations and The Cottages is already well-positioned for success for next season. The client is also well-positioned to success with the sale of select cottages for this next season.