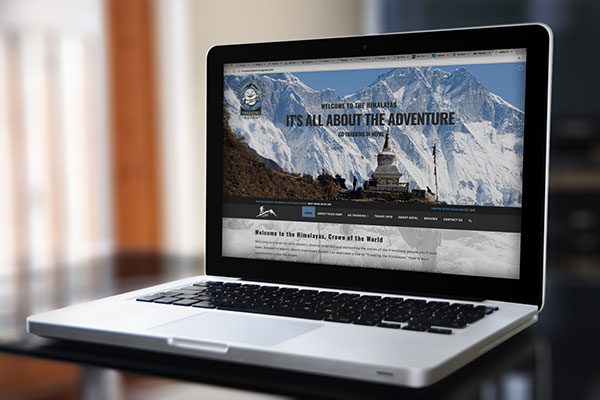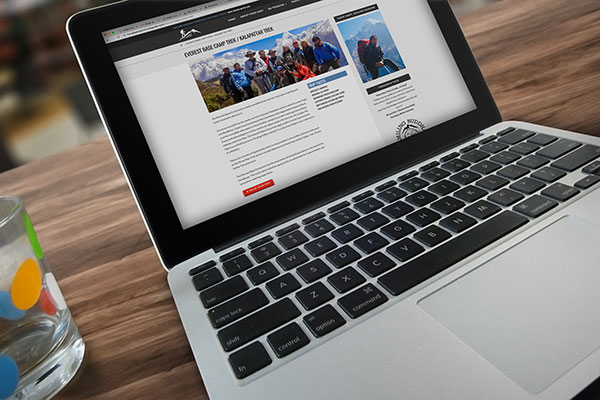 SMILING BUDDHA TREKKING & CULTURAL TOURS
Building a website when the client lives in the same country can be challenging, but designing for a client separated by continents, language and several time zones is not for the faint of heart! Luckily, the company had a surrogate here in Canada who liaised between us and helped the project move forward. We were tasked with not only helping this adventure company stand apart from the many there, we also wanted to shine a light on founder Kalyan Gurung who puts emphasis on helping his community by sharing the astonishing beauty of his region.
The result is a solid website that has helped Kalyan successfully win the tourism contracts he had pursued for years. Logo by John Wecels.