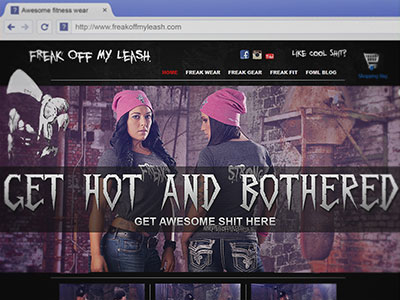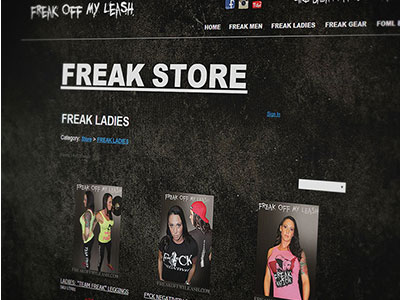 FREAK OFF MY LEASH – USA
Fitness Apparel with Attitude: Online Store Breaks Server!
Freak Off My Leash's fitness apparel line was nearly ready to launch when we got the call. Working quickly with the clients long distance, we were able to have the site live in short order. Building the online store and its ecomm came next. Within 2 days of launch, the site crashed as Freak shoppers exceeded the capacity of the client's servers. All was repaired within the day. As anyone with an online store will tell you, that's a nice problem to have!
FREAKOFFMYLEASH.COM